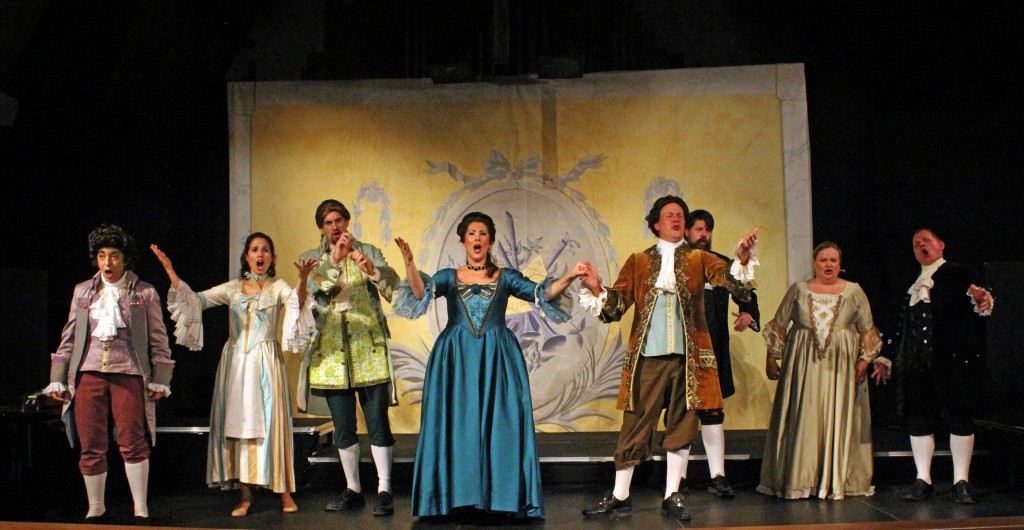 LONJ 2020 Vision Statement
Light Opera of New Jersey (LONJ) is recognized as among the premier institutions in the New York metropolitan region for the performance of light opera and musical theater, a peer of arts organizations such as the New Jersey Festival Orchestra, the New Jersey Ballet and the Shakespeare Theater of New Jersey for the Light Opera genre.
Its hallmarks are high quality performances of the following styles, combining professionals and talented amateurs: light opera; musical theater; and traditional opera. Certain staple productions provide dependable revenues.
Education and community outreach are also part of its core mission. LONJ Company members offer classes (including clinics, master classes, and fee-based summer programs for young performers) and support an auditioned junior company of talented amateurs. Grants fund regular outreach performances for communities that might otherwise not experience the light opera genre through their adult traveling troupe Savoy Faire, as well as the junior company.
LONJ also maintains strategic alliances with other arts organizations such as orchestras and community choirs that have visions similar to its own, and periodically partners with them to produce collaborative musical theater programs.
LONJ is overseen by a Board of Directors, whose members are knowledgeable about and well-connected with the arts and philanthropic community. The Company is managed and administered by a paid professional staff.
The LONJ annual season of productions are promoted chiefly in Northern and Central New Jersey, and performed before a substantial and stable audience base in fully functional performance venues in the same areas, with which the public associates the Company.  Reviews of every production are carried by regional as well as local media.
LONJ productions are priced to assure accessibility to a broad cross-section of the public, comparable to its peer group identified above.
LONJ maintains financial viability based on a five-year financial plan, backed by an annual fund drive; consistent and recurring support from corporate and foundation sponsors; government and private grants; and an Endowment obtained through a capital campaign completed before the end of 2017. Performances are produced at financial breakeven. Many productions run a surplus; occasional deficit productions and non-show expenses are funded from the Endowment, annual fundraising and grants to assure positive annual cashflow.
The LONJ Endowment is overseen by an Endowment Board of Trustees independent of the LONJ Board of Directors.
LONJ maintains a focus on the future by continually recruiting emerging artists; reaching out to new audiences with new works as well as classics; and maintaining a clear succession plan for its management, Board of Directors and Board of Trustees, managed by the Board of Directors under the guidance of the Trustees.