Light Opera of NJ is pleased to announce that it will be presenting Rossini's beloved comic opera, The Barber of Seville, on February 17, 2024 at the Union County PAC in Rahway, New Jersey; and on February 18, 2024 at the Sieminski Theater in Basking Ridge, New Jersey. This classic tale of love, deception, and mistaken identity is sure to delight audiences of all ages. Don't miss your chance to experience the beautiful music and hilarious hijinks of The Barber of Seville performed by an internationally acclaimed cast. Tickets will be available soon, so mark your calendars and be sure to get yours early.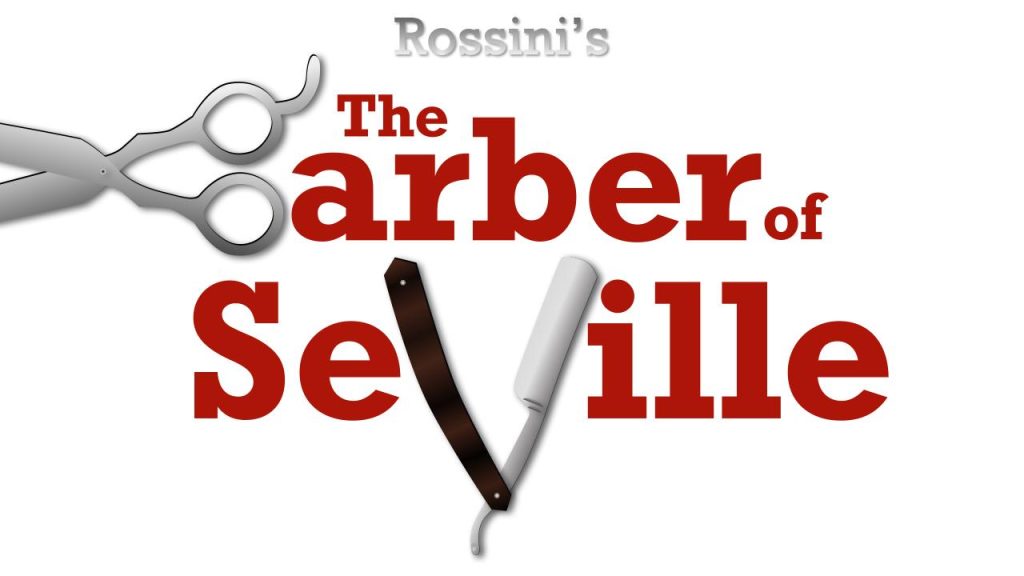 Light Opera of New Jersey Presents:
IL BARBIERE DI SIVIGLIA
(THE BARBER OF SEVILLE)
by Gioachino Rossini
Libretto by Cesare Sterbini
after the comedy LE BARBIER DE SEVILLE
by Pierre-Augustin Caron de Beaumarchais

Artistic Director/Conductor                     Jason Tramm
Stage Director/Sets/Costumes/Lights   Giorgio Lalov

CHARACTERS
FIGARO                             Carlos Alberto López
ROSINA                             Mayela López
COUNT ALMAVIVA       Fabián Robles
DR. BARTOLO                Carlos Conde González
DON BASILIO                 Valerian Ruminski
FIORELLO                       Vladimir Hristov
BERTA                              Christina Lamberti

Chorus of peasants, soldiers
Time and place: Seville, Spain, 18th century
SYNOPSIS OF THE OPERA
ACT I, SCENE 1. A small square in Seville before dawn. Disguised as a student, Count Almaviva serenades Rosina. He learns from Figaro, a former servant, now the city barber and general factotum, that she is Dr Bartolo's ward, and that he has access to the house. Rosina contrives to drop a note for Almaviva, sending her guardian on a wild-goose chase to pick it up and causing him to resolve to keep her under even closer guard. The letter asks for information about her unknown suitor's name, rank and intentions. When Bartolo has set off in search of his crony Don Basilio the music teacher to arrange his marriage to Rosina, Almaviva sings another serenade, telling her that he is a poor student called Lindoro. Inspired by the Count's munificence, Figaro declares that he can get him into the house, disguised as a drunken soldier seeking a billet.
ACT I, SCENE 2. Inside Dr Bartolo's house. Rosina is determined to marry her unknown suitor, while Bartolo is set on marrying her himself. He tries to interrogate his servants about what has been going on in his house, but they can only yawn or sneeze, because Figaro has dosed them. Basilio tells Bartolo that Count Almaviva has been seen in Seville and advises getting rid of him by slander. They retire to work on the marriage contract. Figaro, who has overheard their plans, tells Rosina and urges her to write to his "poor cousin." The letter is already written and she gives it to him. Bartolo, suspecting that she has been writing, confronts her with the evidence. She has an answer to all his accusations, but he is not convinced and says he will lock her in her room when he goes out. Almaviva bursts in, disguised as a drunken soldier. In the confusion, he slips Rosina a note that is seen by Bartolo, but Rosina smartly substitutes the laundry list. The night watchmen arrive to quell the riot, but are awed by a document produced by Almaviva.
ACT II. Inside Bartolo's house. Bartolo is voicing his suspicions about this soldier when Almaviva appears again, this time disguised as "Don Alonso," a supposed pupil of Don Basilio, who, he says, is indisposed and has sent him to give Rosina's music lesson. To allay Bartolo's suspicions, he produces Rosina's note, pretending it has fallen into his hands by accident and suggesting that Bartolo tell her it was given to him by a mistress of the count, to prove that he is trifling with her affections. Rosina sings an aria to the count's accompaniment and as Bartolo dozes off, the count explains his plan for eloping with Rosina later that night. Figaro appears to shave Bartolo and manages to get hold of the key to the balcony. Basilio arrives, but is told to go home because he looks so ill, advice he accepts the more readily because Almaviva slips him a bribe. Figaro begins to shave Bartolo, while Almaviva and Rosina continue to arrange the elopement. Bartolo realizes what is going on and the count and Figaro make their escape. Basilio comes back with the unwelcome news that the unknown suitor is probably Almaviva himself, a conclusion he has reached because of the size of the bribe. Bartolo sends Basilio to bring the notary to perform the marriage with Rosina and, producing her letter to the count, convinces her that her affections are being trifled with, so she tells him of the planned elopement and agrees to marry him. He goes to get the law to arrest Figaro and Almaviva.
During the storm Figaro and Almaviva climb a ladder to the balcony, only to be confronted by an angry Rosina, but the count calms her fears by revealing his identity. Figaro urges haste, but the ladder has been taken. Basilio arrives with the notary and they get him to solemnize Almaviva's marriage to Rosina. Bartolo and the law arrive too late.