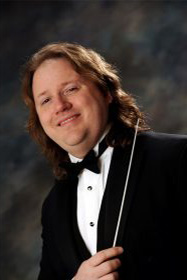 NEXT UP: Light Night 2021, our gala fundraiser – October 29, Basking Ridge NJ
LONJ names Jason Tramm as our new Executive Director
Light Opera of New Jersey (LONJ) announces that distinguished conductor Jason Tramm will be the company's next Executive Director. This position had previously been held by company founders William Corson and Lauran Fulton Corson since the company's inception in 1995.
Jason Tramm will assume the position in August 2021 and will be immediately charged with leading the company's artistic planning and operations for the 2021- 2022 season. Information about LONJ's upcoming Gala and shows will be announced shortly.
See the full press release for more details.
Welcome to LONJ!
LONJ (Light Opera of New Jersey) is a premier regional musical theater and light opera company. Its performances feature professional singers in lead roles backed by highly skilled amateurs, accompanied by some of the area's finest instrumentalists and supported by fabulous production teams. LONJ is a registered non-profit founded in 1995 and based in Basking Ridge, NJ.