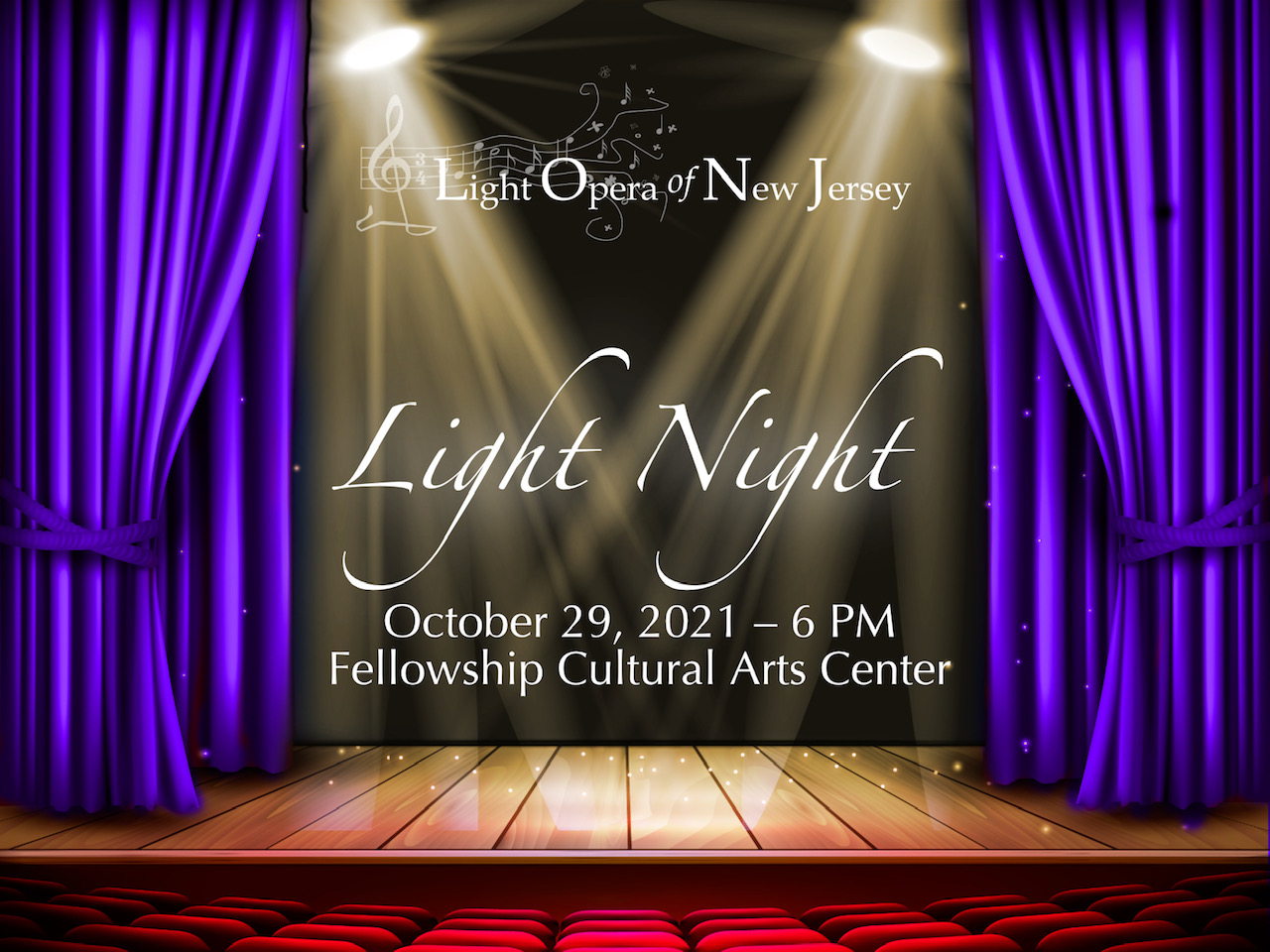 Saturday, October 29 at 6:00 PM
Fellowship Cultural Arts Center, 8000 Fellowship Road, Basking Ridge NJ 07920
Directions to Fellowship Cultural Arts Center

A gala evening of song, food and merriment with a concert, substantial hors d'oeuvres, dessert and drinks for $125.00 per person.

For special seating requests and additional information please contact Amy Liu at 908-903-0700

.
Additional Information
Light Opera of New Jersey returns to the stage in grand fashion after a year of silence in Light Night 2021.  This special gala concert will take place at 6:00 PM on Friday, October 29nd at Fellowship Cultural Arts Center in Basking Ridge, NJ and will be a celebration of our acclaimed past and a glimpse of our exciting season to come!
This evening will feature great singing, fine food, and merriment and will benefit our ambitious season of fully-staged productions and concerts and allow us to expand our efforts to educate tomorrow's performers through inspiring new programs for students and pre-professionals. The evening will feature a full concert with renowned vocal artists, some of whom have sung at the Metropolitan Opera Company or on Broadway. There will be substantial hors d'oeuvres, beverages, and desserts, as well as a limited silent auction and a wine pull.
Tickets for this event are available at tickets.lonj.org or by calling 908-903-0700.