Wolfgang Amadeus Mozart      Conducted by Michael Avagliano       Stage Direction by William Corson
 The Magic Flute  will be a semi-staged production in English presented by the Light Opera of New Jersey in collaboration with Central Jersey Symphony Orchestra. Additional information can be found at www.cjso.org or www.lightoperaofnewjersey.org.
The Central Jersey Symphony Orchestra (CJSO) joins forces with The Light Opera of New Jersey (LONJ) this coming March, presenting one of Mozart's most famous operas, The Magic Flute. Mozart's incomparable music portrays Prince Tamino fighting wild animals and the elements to win Pamina's hand, while the silly bird-catcher Papageno seeks a wife and the Queen of the Night battles for moral supremacy with High Priest Sarastro.
CJSO was founded in 1970 with a mission of enriching the community by inspiring a love of music through exciting performances and educational outreach.  The orchestra presents a rich repertoire of classical music, including contemporary works and works of lesser-known composers.  CJSO is committed to presenting the works of New Jersey composers and regularly features New Jersey soloists.
LONJ, (formerly Ridge Light Opera of New Jersey) performs a wide variety music ranging from Mozart operas and  Gilbert & Sullivan operettas to musical theater classics like My Fair Lady and Carousel. The company includes professional singers as well as highly skilled amateur performers and is based in Basking Ridge, New Jersey.
This production will feature a complete cast of professional singers alongside the renowned sound of the Central Jersey Symphony Orchestra.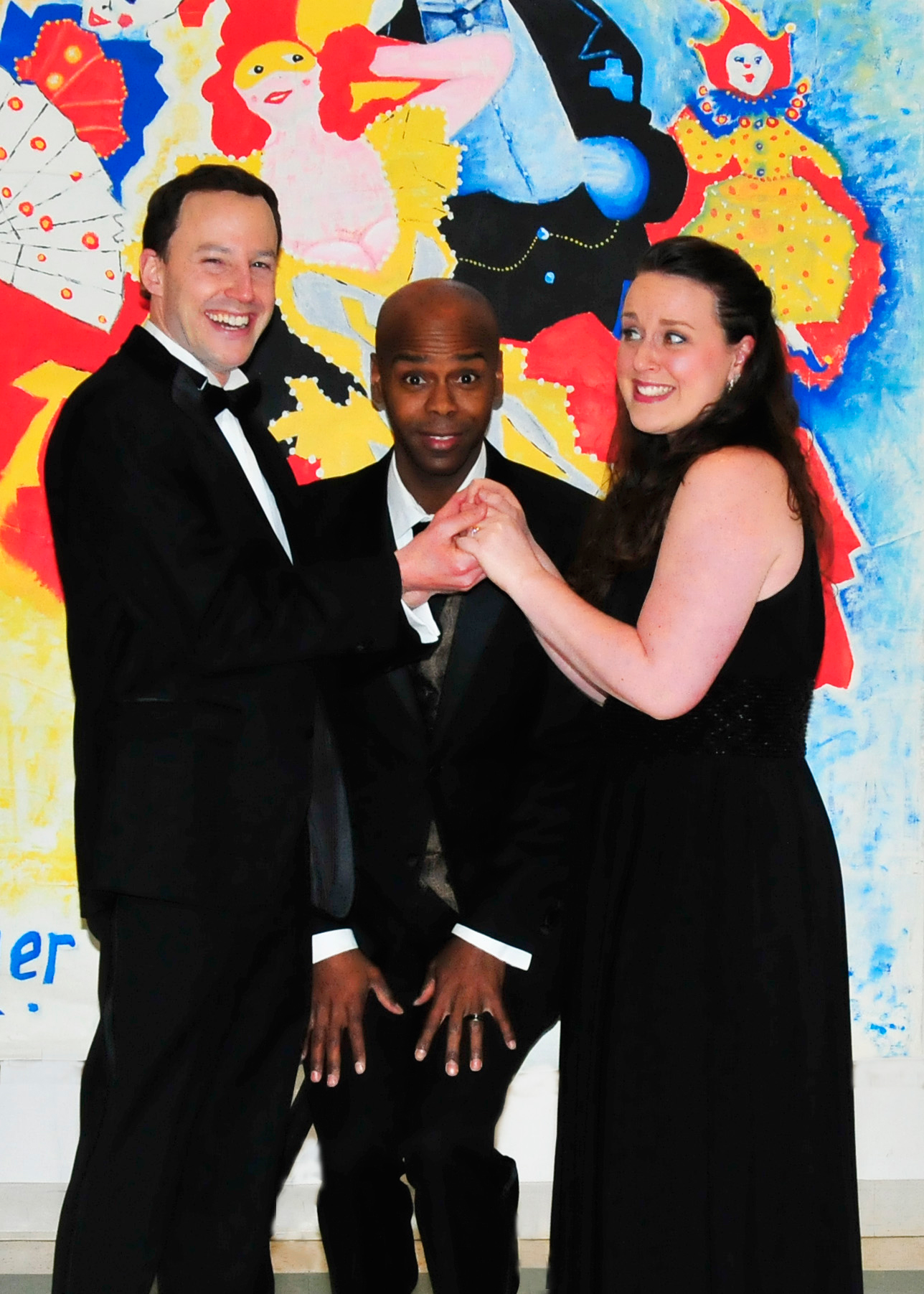 Tamino……….……..Cameron Smith of North Caldwell, NJ
Papageno……………Mark Wilson of South Orange, NJ
Queen of the Night…. Elizabeth Treat of New York City, NY
Pamina……………….Elise Brancheau of Bergenfield, NJ
Sarastro………………Robin Lee of Lawrenceville, NJ
Monostatos…………..Alex Corson of Basking Ridge, NJ
First Lady………….. Samantha Dango of Cranford, NJ
Second Lady………..Joanna Hoty Russell of Murray Hill, NJ
Third Lady…………..Hanne Ladefoged-Dollase of Rockaway, NJ
Papagena……………Laura Zupa D'Avella of Essex Fells, NJ
First Spirit……. Andrew Pulver of Summit, NJ
Second Spirit….. Gianmarco Scotti of Milltown, NJ
Third Spirit………Lorenzo Jordan of Centereach NY
Ensemble of Priests,Slaves,Amoured Men etc:….
Rick Morley of Basking Ridge, NJ
Mike Baruffi of Randolph, NJ
Changkuo Hseih of Parsippany, NJ